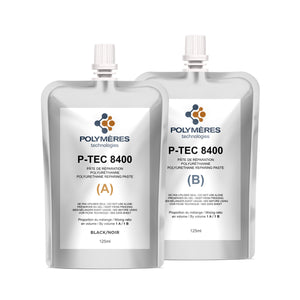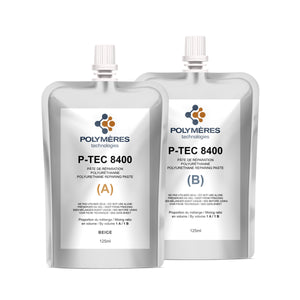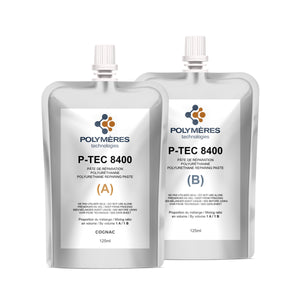 • Easy mixing ratio of 1A/1B volume
• No shrinkage
• No odor
• Fast and easy sanding process
• Fast setting time of 18 minutes at 22°C
• Excellent thermal and dimensional stabilities
• Compatible with many surface coatings
• Excellent adhesive for many substrates
P-TEC 8400 is a 100% solid, thixotropic and low-density polyurethane repair paste for the repairing of wood. This product is used for fast repairing of CNC machined molds or prototypes made out from polyurethane boards or wood which show fissures, voids or any defects to the surface. The P-TEC 8400 can also be of good help to repair damaged edges and design modifications. This product can also be used as an adhesive to structurally assemble polyurethane boards and wooden panels among others.