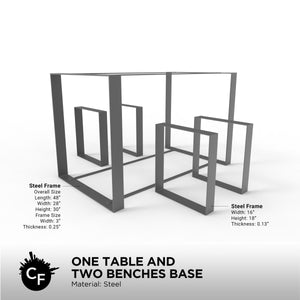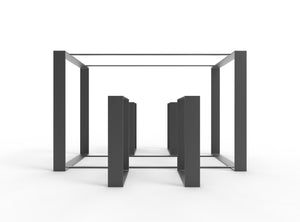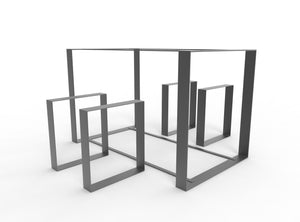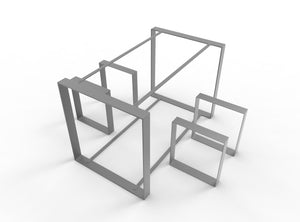 Choosing a metal base will lower the cost of having a table built with its wood counterpart because material and labor costs are reduced. This listing includes one set of 2 bracket legs. The metal size is 3 inches wide, 1/4 inch thick, with 1/8 inch holes drilled. Weight limit varies, depending on the size you pick. The table base frame size is 48 inches long, 28 inches wide,and 30 inches tall. The 1/8 inch flat stock bench base is 18 inches long and 16 inches wide. The metal base legs come standard with 1/4 inch holes (appropriate screws must be used) drilled across the top of the legs and include felt pads which can be stuck to the bottom of the legs to protect the flooring.
With this set of metal base, you can customize coffee tables, benches, and other smaller tables. However, dining tables or larger and heavier tables should use the larger bar sizes. The table and bench legs are weatherproof, perfect for indoor and outdoor use. All products undergo extensive quality control checks to ensure your products are made as specified.
Table base: 48" x 28" x 30"
Bench base: 2 - 18" x 16" x 1/8" flat stock
Materials: steel.