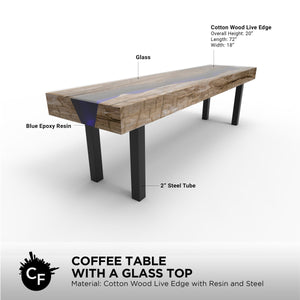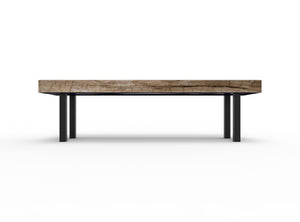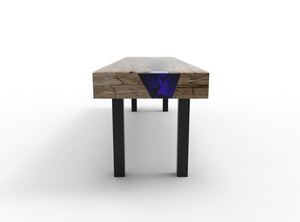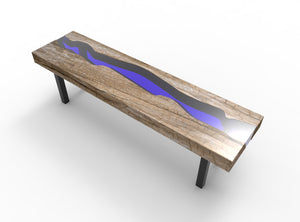 If you ever wanted to bring the elegance of water bodies into your home, this classy river table is just the perfect choice. Made with glass inserts and epoxy resin, this table is decorated with beautiful waves snaking through the center of the tabletop. The natural curves of the blue resin design gives the table a unique look. This piece is 72 inches long, 18 inches wide, 20 inches tall, with a 2 inches thick steel tube base.
Each and every table is an individual work of art and provides an heirloom piece you will cherish. Each slab is hand-selected for the most stylish look and pleasing grain pattern then finished with an eco-friendly restaurant grade hard oil sealer for lasting protection and a vivid natural look. Different variety of materials, designs, and finishes may be applied.
72" length
18" width
20" height
With glass top
2" steel tube base
Materials: cotton wood live edge, wood, live edge, epoxy resin, steel.