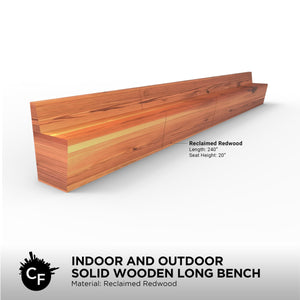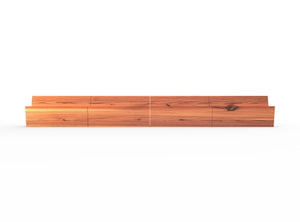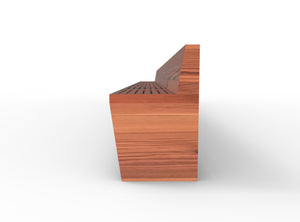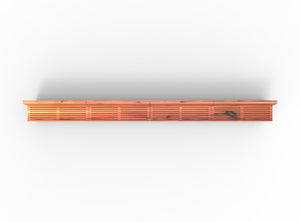 This antique-style long 20 feet reclaimed bench will make a unique addition to your household or outdoor. Its solid wood construction makes it flat and stable to sit on. This redwood bench is made of reclaimed wood. Our bench is solid, durable and beautiful, and has the characteristics of redwood. Every piece of this furniture is unique, and slightly different from the next. Signs of wear and visible grain structure give each piece its own history and a unique look. This redwood furniture is fully handmade and has a strong retro style. It will make a distinctive addition to your garden too! The differences in the grain and colors give this piece of furniture a unique character. Every step of the process is carried out with the greatest care, be it polishing, painting or lacquering.
20 ft long redwood bench, comes in 4 sections.
20" height
Materials: reclaimed red wood, reclaimed wood, wood.