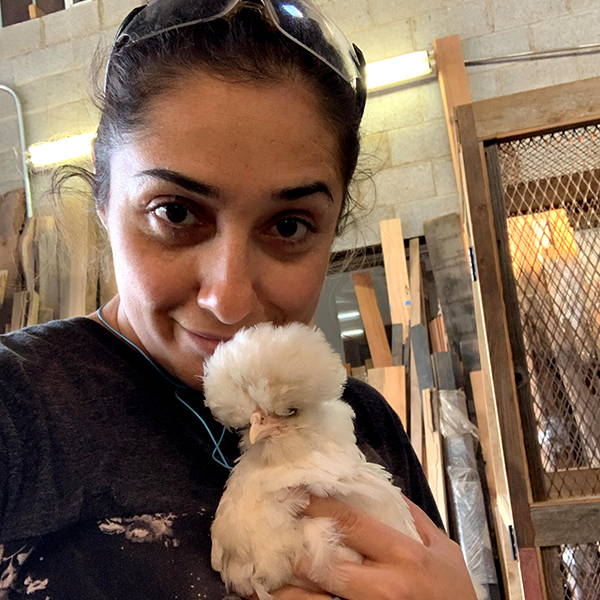 Before joining Chicago Fabrications, I designed and built studio projects at ASU. I also do professional landscape design/drafting, sustainable solar design, and DIY home remodeling. I like to do small projects with family and Habitat for Humanity.
For my internship application, I prepped a reclaimed barn wood, and thankfully, I passed. During my internship, I learned how to mill and prep wood for cladding, build furniture, prepping live edge slabs, and using equipment like miter saw, jointer, and planer. My favorite task would be building epoxy tables. We would prep, mix, and pour epoxy for live edge tables.
Over time, I started assisting my colleagues with work. Helping them with the equipment, doing epoxy pours, on-site installations, assembling furniture, sanding, staining, and finishing. I learned a lot of things during the 30 hours of internship I spent with Chicago Fabrications. I am now a beginner subcontractor and able to design and build more elaborate projects and do client estimates. I have more knowledge of building tools and equipment, prepping materials, gained new skills, and a lot more.
"I'm looking forward to learning more with Chicago Fabrications!"