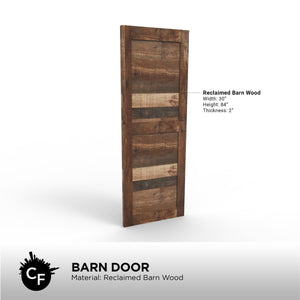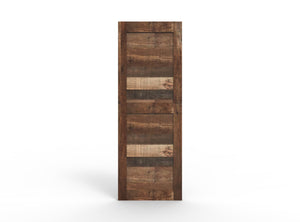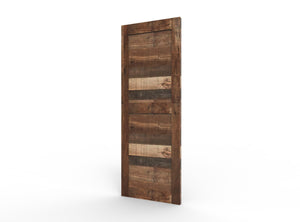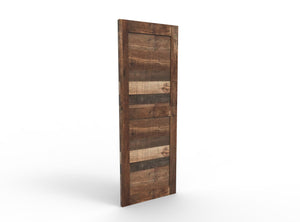 This barn wood door is 100% handmade. This piece is made of high quality barn wood which can withstand strenuous conditions regardless of whether you use it indoors or outdoors. At the same time it is smooth, simple, yet elegant. The door is 84 inches tall, 30 inches wide, 2 inches thick, and has a maximum weight capacity of 55-140 pounds. Its surface is unfinished and ready to be stained or painted to your desired finish or color. This is ideal for pantries, laundry rooms, bedrooms, bathrooms, walk-in closets, offices, and high-traffic areas.
This door is precut and predrilled. Its panels has a vertical style and are mitered for a snug fit, making it easy to construct. All hardware except sliding hardware are included for door assembly. Leave your guests mesmerized with this one-of-a-kind DIY project. This barn door will stand the test of time.
84" length
30" width
2" thick
Materials: Reclaimed Barn Wood, Wood.