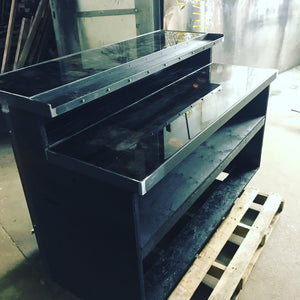 60" long bar. Painted black with a clear epoxy to seal it. The bar is framed with raw iron steel. The epoxy top is poured over end grain beam slices. the fasteners are hex head screws visible. Custom made drip tray.
Bar is 32" in the back and 42" high in the front.
Materials: epoxy, wood, steel, beams, endgrain.