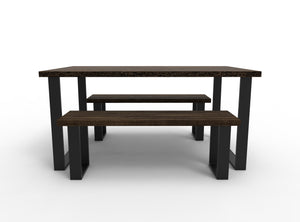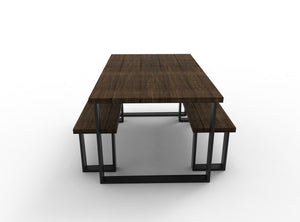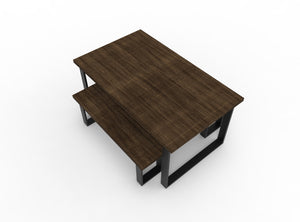 This listing is for a modern dining set, which includes two matching benches. There are many leg options and sizes available for this set, but the price listed is for one as pictured. The table is approximately 60″ x 36″ x 29.5″, and the benches are approximately 47″ x 13″ x 17.5". The whole modern dining set is made with a beautiful reclaimed wood. We have many different types of reclaimed wood available for you to choose from, in many different shades ranging from light to dark and several in-between.
In several homes where the dining table lacks that tourist attraction, a dining room promptly becomes more of an official job terminal where objects are left, the table ends up being chaotic as well as the only point not occurring in the area is the eating. The dining room is among the most important locations in your house. You could have an excellent dining-room that is remarkably made and also placed but you could be pulled down by the dining table and benches if you are not keen when acquiring dining room furniture.
The steel on this modern dining set has been done in black, and we can give it a distressed look for those who prefer a more vintage style. The steel can also be left "raw" for a cool industrial look.
Table:
60" length
36" width
29.5" height
Benches:
47" length
13" width
17.5" height
Materials: reclaimed wood, steel, oak wood.