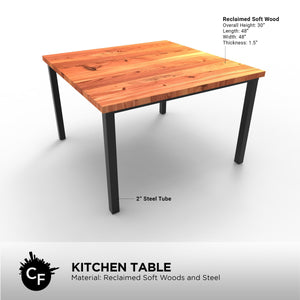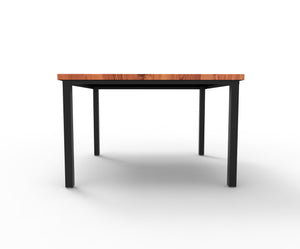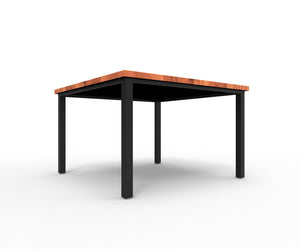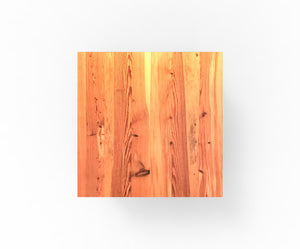 Those in need of a kitchen or bar table set with minimal space will love this counter height kitchen table. The dining table can function as a stand-alone statement piece or can be pushed against a wall in order to maximize living space. There is no need to sacrifice a beautiful dining table if space is an issue in your home: we have created the perfect solution in this well-designed kitchen table. This dining table can supplement your existing seating and conserve space without adding unnecessary clutter. Simply tuck the stools under the table when they aren't in use for easy storage and maximum living space.
This piece is made from 1.5 inches thick reclaimed soft woods with an elegant pine finish and a 2 inches sleek black metal frame creating a sophisticated, charming look that will compliment any living space. This rustic table also works great as a counter height pub table and can transform your kitchen, dining, or living space to create a unique and stylish seating option for dinner guests.
48" length
48" width
30" height
1.5" thick top
2" thick steel tube
Materials: reclaimed soft woods, steel.