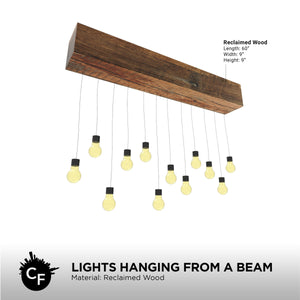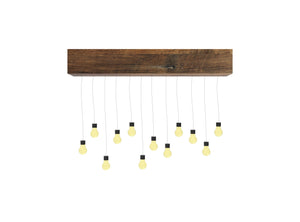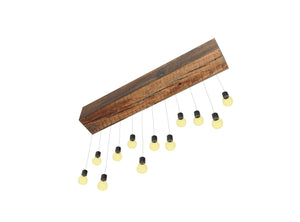 Update the look of your work, home, retail space, or office with this beautiful piece. This one-of-a-kind multi-pendant chandelier has a base made of 60 inches long and 9 inches thick reclaimed wood, 19 inches steel black chain, and black cord twisted with sockets, with lights suspended 24-36 inches low. The height of each bulb can be adjusted by wrapping or unwrapping the wire around the wood. Any style of light bulb may be used. This handmade, unique chandelier will surely be the perfect finishing touch you've been looking for.
Beam:
60" length
9" width
9" height
Lights suspend at 24"-36" low
Chain length from the ceiling is 19"
Materials: reclaimed wood, steel.