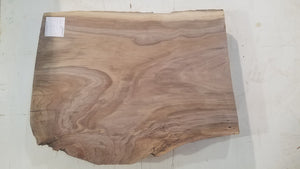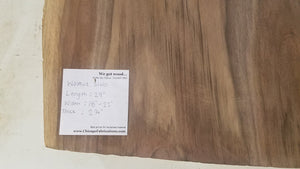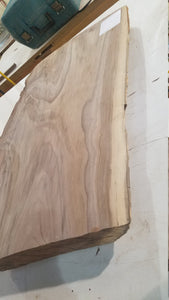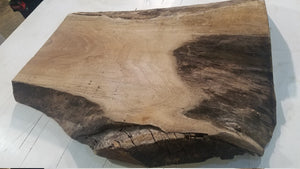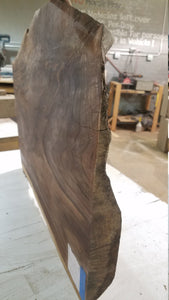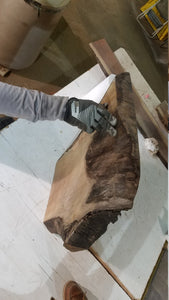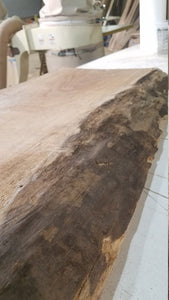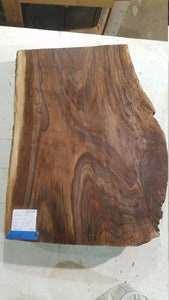 Beautiful one of a kind thick walnut slab.
Sold as raw material - slightly sanded.
Average dimension:
Chicago Fabrications is not only a fabricator but also has a warehouse stocked full of different dimensions and species of wood. Each piece that comes thru our shop is unique and one of a kind, just like this one.
If you'd like to take on a project of your own, here are ways to use this slab to it's fullest potential:
- Add charm to your wall by hanging it as an accent/art piece
- Add mineral oil and it can be a serving platter
- Install legs, and it can be a unique end table
- Cut it down the middle, and it can be shelves
- and, many many more ways to get creative with this lovely piece!!
Reach out if you're looking for different dimensions or visit our website for a better idea of what we have.
ChicagoFabrications.com
29" x 22"
Thickness: 2 1/4"
Materials: Walnut.