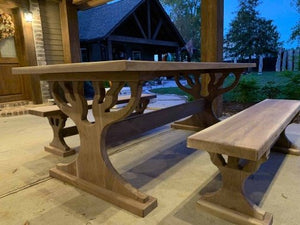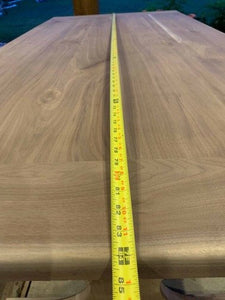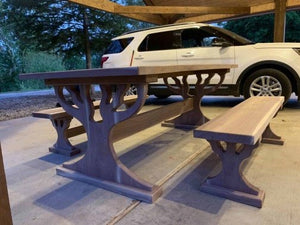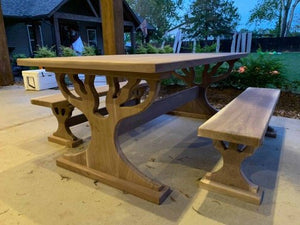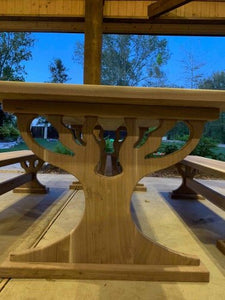 Walnut table and base with 2 matching Benches. If you look closely the base is hand designed with a unique look. The base is solid walnut too. This table is built to last my friends. Its durable, heavy duty, solid hardwood. Its family size. Can fit up to 10 people around all 4 sides.
The benches slide under the table perfectly to save space when not in use.
Benches are made with same design as the table to make a complete table set.
The piece ships in one pallet
Size is
84" long x 41" x 30" high
The benches are 20" high x 12" wide
The top is 1"3/4" thick with breadboard ends
Materials: walnut, hardwood, wood, custom, benches, table, diningtable.