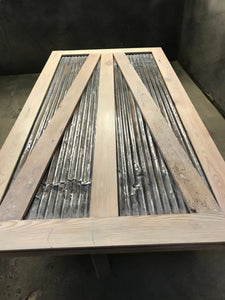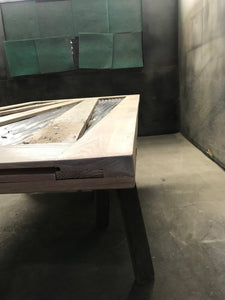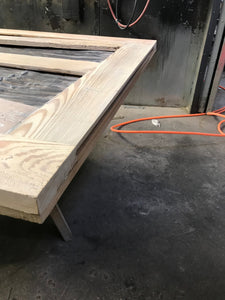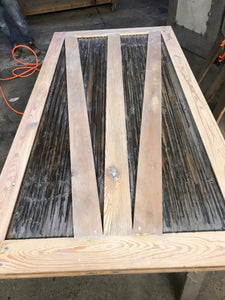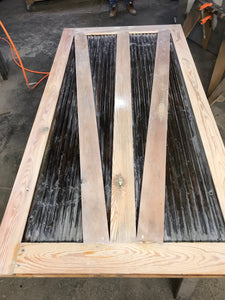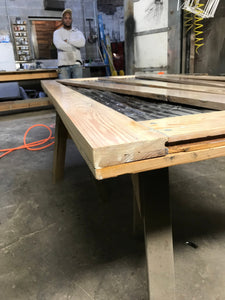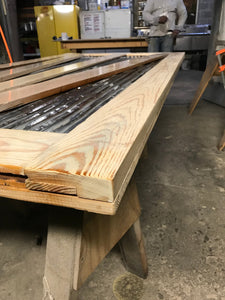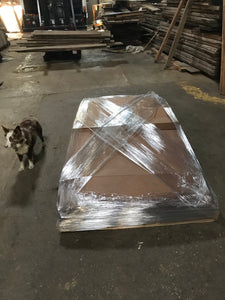 Natural Barn Wood Door is 100% handmade. Door measures 84 inches tall x 36 inches wide x 1.5 inches thick. Surface is unfinished and ready to be stained. Handmade door can be stained or painted to desired finish/color.
Ideal For - Great for pantries, laundry rooms, industrial, walk-in closets, store room and high-traffic areas.
Sturdy and Elegant - It is made of high quality barn wood and tin, which will withstand strenuous conditions regardless of whether you use it indoors or outdoors. At the same time it is smooth, simple and elegant. The modern, slick design and smooth surface allow for a great feel in your hand.
Durable Strength - Barn Door product has been tested and verified several times on site. Each door is 1.5 Inches Thick. In all Cultures, barn wood represents longevity. Barn Doors will stand the test of time. Keeping your home or store room looking unique for years to come.
• Barn Door with tin
• 84" tall x 36" wide x 1.5" thick
• The wood is reclaimed pine that was planned and sanded and has a protective finish to hold the patina on the steel.
Materials: tin, metal, wood.