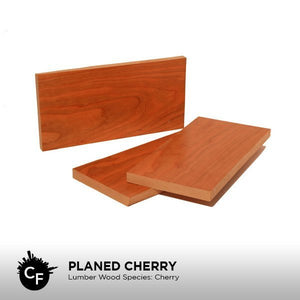 • Cherry's heartwood colors are a visual treat that varies from rich red to reddish brown and will darken with age and on exposure to light. In contrast, the sapwood is creamy white.
• A hardwood that is famed for its durability and beautiful color.
• Cherry is easy to machine, nails and glues well, and when sanded and stained produces an excellent, smooth finish.
• Lumber Wood Species: Cherry
• Dimensions: 12" x 6"
Materials: Cherry.