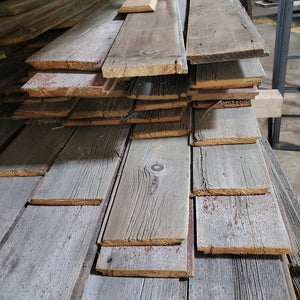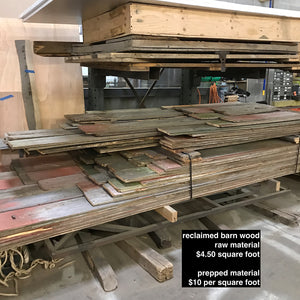 These slats have spent several years outside in different temperatures, weather, rain, wind, and excessive sun exposure.  Reclaimed wood is naturally weathered and each panel is unique with its own characteristics. 
• Reclaimed material from a midwest barn
• Light and dark tones
• Various textures and lengths
• Some come with shiplap or tongue and groove
*Price per sq. ft.
*If you'd like this material prepped, it's $10/sq. ft.