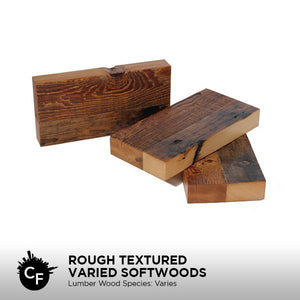 • Douglas Fir timbers are remarkable for their beautiful patina, old-world character, and dry, stable state.
• With color ranging from the creamier pinkish-tan of the sapwood to rich gold, oranges, and reds found toward the "heart" of the wood, reclaimed antique pine is sure to be the centerpiece décor.
• Lumber Wood Species: Varies
• Dimensions: 12" x 6"
Materials: wood, reclaimed.