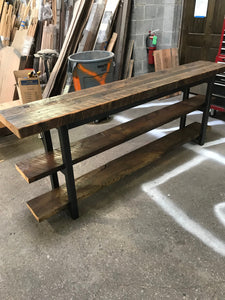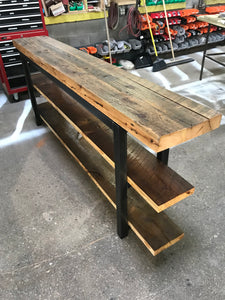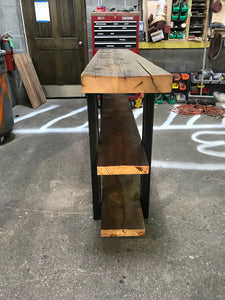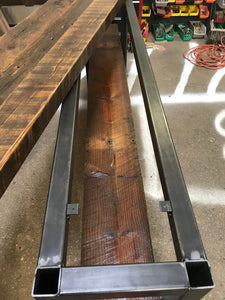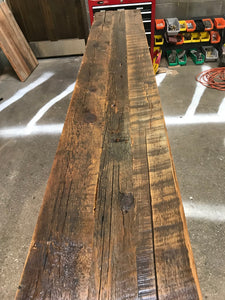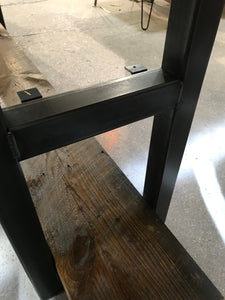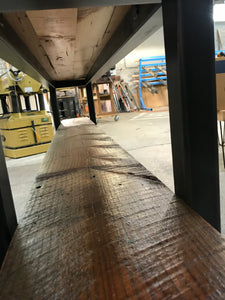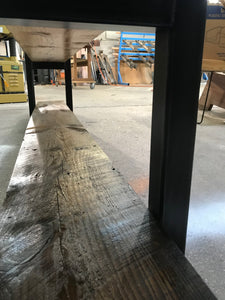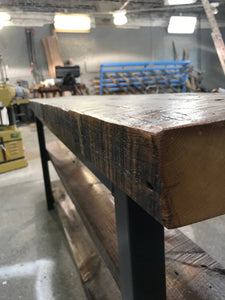 The wall entertainment center shelving 3-in-1 flat panel TV console is a smart combination of contemporary and rustic with warm ash grain finish and heavy iron frame featuring a semi distressed iron wash finish. The three stage shelve is usable for many more purposes. The rustic antique pine wood makes a different to the furniture. This functional shelve makes your room décor unique and standard. The metal base makes the shelve very stable.
• Reclaimed wood top - 60" long 15" deep 3" thick top
• Max height 39"
• Base 48" long c 12" deep 36" high
• 2 shelves 9" wide
• Material is made from rustic antique pine
Materials: metal weld, weld, wood, steel, grinding.