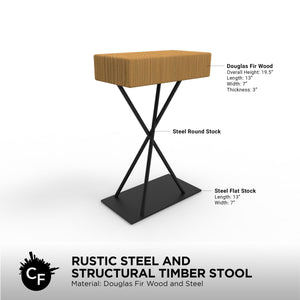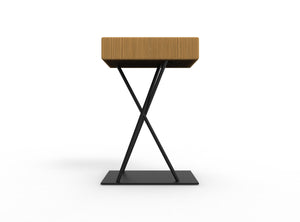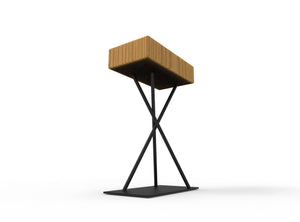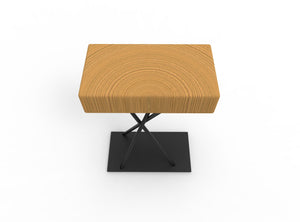 This industrial rustic steel and structural timber stool is a statement piece! It is guaranteed to draw attention and liven up any space.
The stool is constructed from a slab of Douglas fir that features a rich, defined grain and hand welded rustic steel base. A steel base plate with three interconnected pieces of steel round stock support the 3" Douglas fir slab and make this stools truly unique.
This custom stool is designed and constructed by Chicago Fabrications so you're getting a one of a kind piece for your space.
How big is the stool?
• The Douglas fir seat is 13"L x 7"W x 3"T
• The stool is 19.5"H
• The steel flat stock base is 13"L x 7"W
What is it made out of?
• A finely sanded slab of Douglas fir
• 3 pieces of steel round stock precisely drilled and inserted into the Douglas fir slab then hand welded to the steel base
• 1 piece of steel flat stock that sits level on any flat surface
Materials: douglas fir wood, steel.