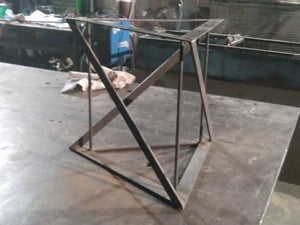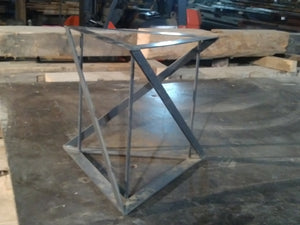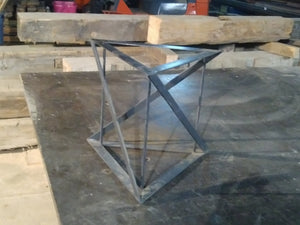 Description:
Still Coffee table base,( triangular, welded handmade )
Up for sale are handmade of table/desk legs. They feature all welded 1" steel flat .
The top base plate made from 1/4" thick steel plate and is drilled for mounting screws.
All welds are blended to give a seamless look and we seal the legs - 19" wide x 19" width x 16'' high
In stock, Part # WB 003-20
Great for a coffee table base, or purchase a piece of slab wood to go with it. Call for discount of two items or more.