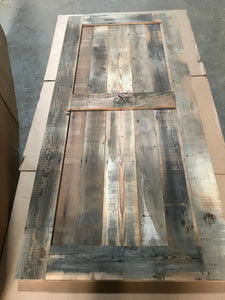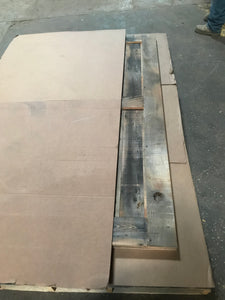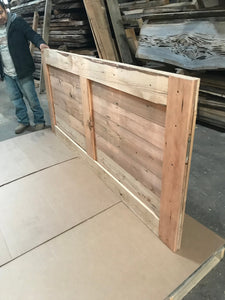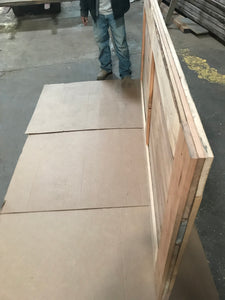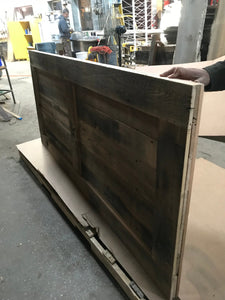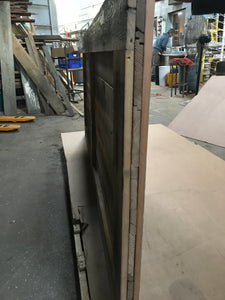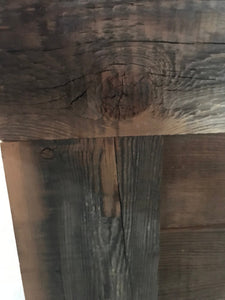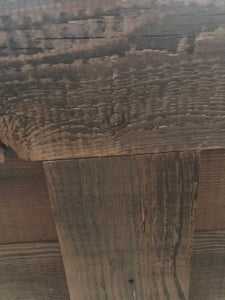 The reclaimed Barn Door is a simple way to bring beauty, sophistication and charisma to your interior. You can install it in easily and stylishly in your laundry room, great for bedrooms, bathrooms, walk-in closets, offices and high-traffic areas. The 84" tall doors are available in 38" widths and 1.5" thick. The color of this door is brown.
All doors are first assembled to ensure accuracy before packaged for cost saving and shipped to your location. It is a pre-grooved barn door panel which fits almost all floor guides.
Note:- Reclaimed / Rustic or Barn Wood Furniture is subjected to have slight color variations, this product images is our sample images so this product would have be only slightly color variations & all would be same like as design, hardware or shapes.
• Barn door 38" x 84" x 1.5" thick
• Made from brown barn siding
Materials: wood, reclaimed.