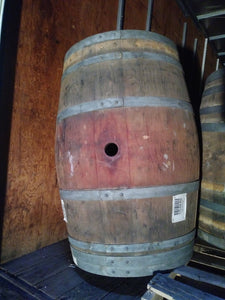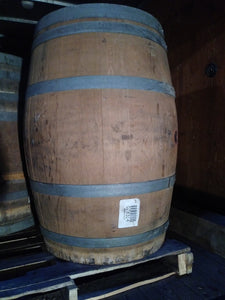 Description:
Wine & whiskey Barrel , ( 36" Height x 22" Diameter ) Manufactured from 100% White Oak .
Can be used as a beautiful decor or center piece for your home.
These are genuinely reclaimed wine barrels as oppose to the rusty whisky barrels sold in large home centers. You could still see the wine stain and smell the scent of wine inside.
Made of oak wood great for outdoor in your yard or garden, elegant and rustic design with four bands
of galvanized steel rings strapped around the barrel. The straps are pegged onto the barrel wall to prevent them from sliding down.
Each individual items' appearance and color tone may vary due to the reclaimed barrel material used in the product.
Materials: Wood.